Contact Us
PT. REXINDO OTOTEKNIK
"Automation, Cooler & Heat Exchanger, Electrical, Instrumentation, Mechanical, Analyzers, Fabrication, Engineering Service & Training".
Head Office Address :
Jl. Toyogiri Selatan No.77 Kelurahan Jatimulya Kec. Tambun Selatan
Bekasi 17515 West Java Indonesia.
Phone    : +62 -21 8273  5509
Faximile : +62 -21 8243  5319
Mobile/WhatApp : +62 812 9119 2569
Email      : info@rexindototeknik.com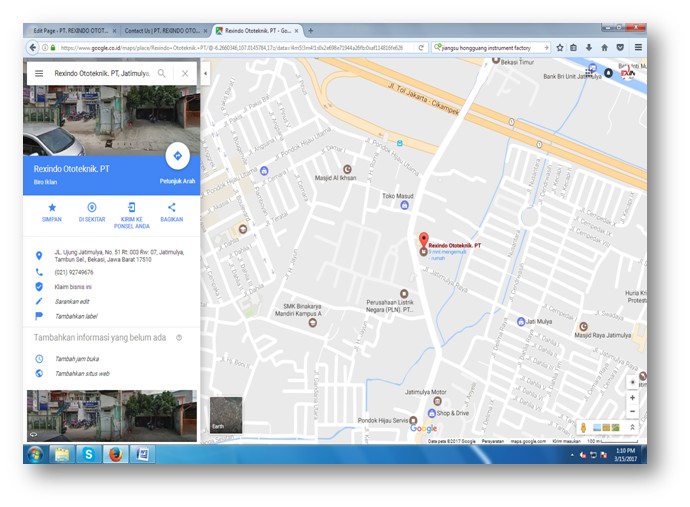 We are here will be answer any question you may have about our experiences. Reach out to us and we will respond as soon as we can do it.
Even if there is something you have always wanted to experience and can not find it in PT. Rexindo Ototeknik, let us know and we promise we will do our best to find it for you and send you there.
>>>>>>>>>>To be Expert of  Instrumentation & Valves>>>>>>>>>