High/Medium Concentration Measurement Type LC-750H
Posted by adminrexindoto at March 15th, 2017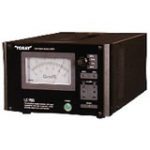 Features
This zirconia oxygen analyzer employs Toray Engineering's unique zirconia sensor, and is useful in a wide range of applications, including control and monitoring of processes and sealing gas, and all types of experiments and research.
Main Specifications
Type
Portable or panel-mounted
Display system
Digital
Analog
Measurement range
0-0.1 / 1 / 10 / 100 vol%O2
0-0.5 / 5 / 10 / 25 vol%O2
Response speed
Within 5 sec (90% response)
Repeatability
Within ±0.5% of full scale (at or above 1% range)
Within ±1% of full scale (below 1% range)
Sampling system
Injection from outside
Sample gas rate
100-300 mL/min
Reference gas
Air
Recorder output
DC0-10V
4-20mA
Alarm output
Upper/Lower limit alarm
Ambient temperature
0-40 °C
Warmup time
Approx. 20 min
Dimensions
210(W) × 134(H) × 327(D) mm
Weight
Approx. 6kg
Panel cut dimensions
226(W) × 134(H)
Gas connection
Rc1/4 (Female)
Power supply
AC100V 50/60Hz
Max. power consumption
200 VA
Specifications are subject to change due to product improvements.

Category: Uncategorized