Research/Experimental Use High Performance Type LC-850K, KS, KD
Posted by adminrexindoto at March 16th, 2017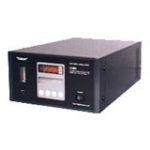 Features
The LC-850 series of high-functionality zirconia oxygen analyzers was designed based on Toray Engineering's long track record with oxygen analyzers, and enables measurement ranging from ultra-low concentrations to 100% oxygen concentration with a single device.
This series is equipped with our unique zirconia sensor to enable stable and highly accurate measurement over the long term. It can be used in virtually any application, from research to built-in operation in online equipment.
Main Specifications
Type
Portable or panel-mounted
Display system
Digital
Measurement range
0-1000 ppb / 10 / 100 / 1000 ppm / 1 / 10 / 100 vol%O2 (0-1000 ppb range is not guaranteed)
Response speed
Within 90 sec (90 % response)
Repeatability
±1%(at or 1Vol%)
±2% or 0.05ppm whichever is lager (below1vol%)
Sampling system
Continuous suction (Built-in sampling pump)
Sample gas rate
200 ±50 mL/min
Sample gas conditions
Pressure: Pressurized to at most 0.03 MPa (0.3 kg/cm²)
Humidity: Dew point lower than ambient temperature
Inert gas: Must not contain flammable components, halogen or silica compounds, water droplets, or corrosive components.
Recorder output
Output signal: DC 0-10 V, insulation/load resistance 500 Ω max.
DC 4-20 mA, insulation/load resistance 600 Ω max.
Range marker: BCD, 3 contact outputs (Contact capacity: DC 24 V, 0.2 A)
Communication function
RS-232C compliant
Alarm output
Concentration alarm output
Equipment error alarm output
Automatic calibration function
Yes
Automatic refresh function
Yes
Ambient temperature
0-40 °C
Warmup time
Approx. 20 min
Dimensions
288(W) × 144(H) × 425(D) mm
Weight
Approx. 10 kg
Panel cut dimensions
288(W) × 144(H)
Gas connection
Gas inlet: Rc1/8
Gas outlet: Rc1/4
Bypass outlet: Rc1/8
Power supply
AC 100 V 50/60 Hz
Max. power consumption
200 VA
Standard compliance
UL3101-1/CSA No.1010.1
Specifications are subject to change due to product improvements.
LC-850 Communication Functions
LC-850 models are equipped with communication functions to suit the application. Using an RS-232C cable, it is possible perform data management and control the equipment through linkage with a PC.
Please inquire with the sales supervisor for detailed information on each function.

Category: Uncategorized